7/27/2021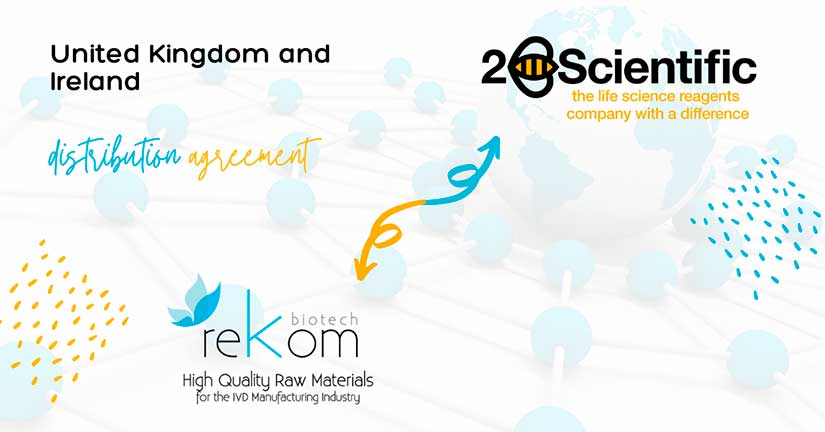 We are pleased to announce our new distribution partnership with 2B Scientific Ltd. On July 27th, our company sealed an exclusive distribution agreement for the commercialization of our products throughout the United Kingdom and Ireland.
This new business relationship is an exciting opportunity and enables us to extend our presence in Europe. With its headquarters in Oxfordshire, UK, 2BScientific is reinventing the supply of immunological reagents and kits to the European research market. They offer customers a unique personal service and support designed with the researcher in mind. Their easy to use website, the online ordering and the technical resources are just some of the many advantages they have.
We are very happy with this cooperation and the fact that our customers will not have to worry anymore about all the paperwork and customs requirements. We promise that we will take care of offering them our high quality raw material while 2B Scientific will be in charge of the quick and guaranteed delivery.
You can find more information about our distributors at https://www.rekombiotech.com/en/contact/distributors.