8/2/2022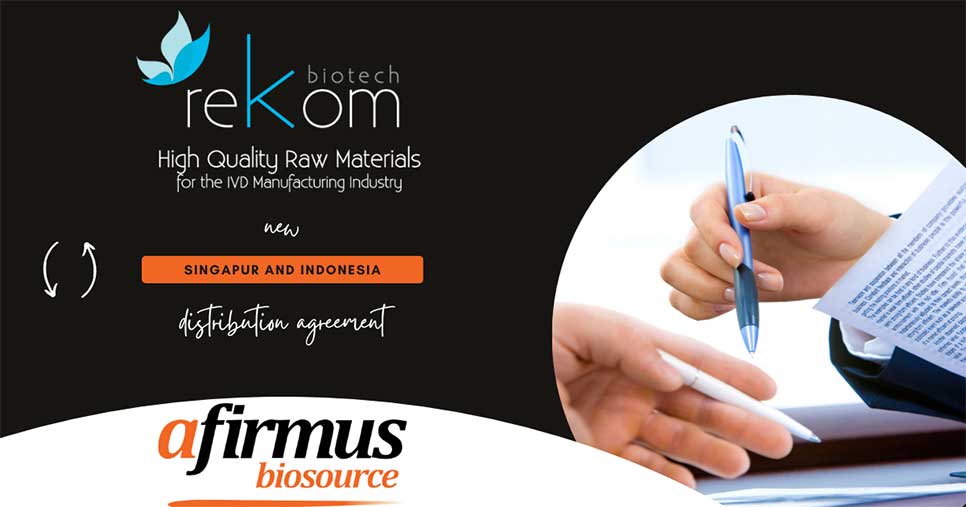 Rekom Biotech is delighted to announce that we have just started a new distribution partnership with Afirmus Biosource. From now on, our customers from Singapore and Indonesia will be able to purchase our IVD raw materials with the assistance of our new partner.
Afirmus Biosource specializes in central sourcing and distribution of laboratory and clinical research reagents and instruments to the Life Science and Biotechnology industry in Singapore and South-East Asia.
If you are a Singaporean or Indonesian company and you want to purchase Rekom Biotech products, do not hesitate to contact them! Afirmus Biosource team will guide you with your order.
You can find more information about our distributors here.